Annie Oakley: Family Consignment Provenance
Annie Oakley could have had no more devoted acolyte than her precocious grand-niece, Billie Butler. She was only 12 when her famous great-aunt passed away, but Billie had spent lots of time with Aunt Annie, enough to form a lifelong fascination.
Billie was the grand-daughter of Frank Butler's younger brother, William. After her mother died of tuberculosis and her father went east, Billie was raised by her grandfather and his wife Emma. After Frank and Annie retired from performing, they often visited William's home in Joliet and vacationed with his family in Wyoming. It was on these visits that Annie gave shooting lessons to the young girl she referred to in letters as "dear little Billie," and a bond grew between the two. After Annie's passing, Billie took on the responsibility of keeping alive the memory of her legendary great-aunt and uncle, and clearly Billie had inherited the Butler genes, for she became an accomplished crack shot herself. One of her best known feats was shooting a playing card from 25 feet away --- the EDGE of the playing card! Billie worked diligently to ensure that Annie and Frank were remembered, and remembered accurately, serving as a consultant on the 1935 biographical film "Annie Oakley," starring Barbara Stanwyck as Little Sure Shot and Preston Foster, as well as the hit 1946 musical "Annie Get Your Gun.". During World War II she lobbied tirelessly to have a ship named after Annie. And throughout her life she was always available to talk to journalists about Annie and Frank.
When Annie Oakley Butler died in 1926, her husband Frank followed his beloved wife in death only days later, and presumably many of the mementos he and Annie had accumulated went to William's family. His will (a copy of which is offered in this auction) specifically left his guns to William, who was also an avid hunter and shooter. It is this treasure trove of material which in time passed to Billie, and which she carefully preserved until her death in 2009 at age 95.
It was not an easy decision for her daughters Terrye and Tommye to part with the tangible portion of this legacy. They grew up on stories of Annie and Frank, and were taught marksmanship by Billie much as their mother had been taught by Annie. But after careful deliberation the family decided that it was time to share their treasures with others who honor Annie and Frank's memory with their collecting interest. Heritage is honored to have been selected to bring these fascinating relics to the auction block.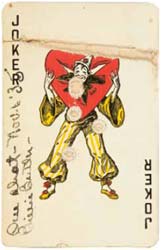 Playing card shot by young Billie Butler. She routinely
hit the EDGE of cards like this from 25 feet away!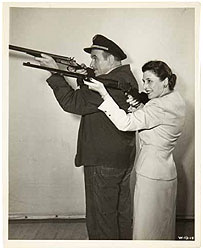 In a promotional photo for the 1935 biographical film "Annie Oakley," Billie poses with Preston Foster, who played Frank Butler. The guns they are aiming are the Parker shotgun and one of the Marlin rifles offered in this auction.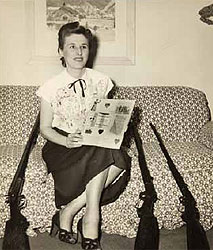 In the 1930s, Billie sits in her living room displaying the Parker shotgun and two Marlin rifles offered in this catalog. The items on the scrapbook page she holds are also offered.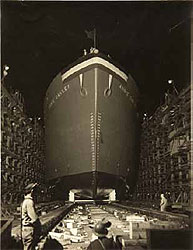 The World War II Liberty Ship "Annie Oakley"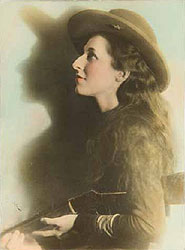 Billie Butler poses as Annie Oakley, circa 1932. The hat and Marlin rifle seen in this photo are offered in the current auction.
Annie Oakley: Biography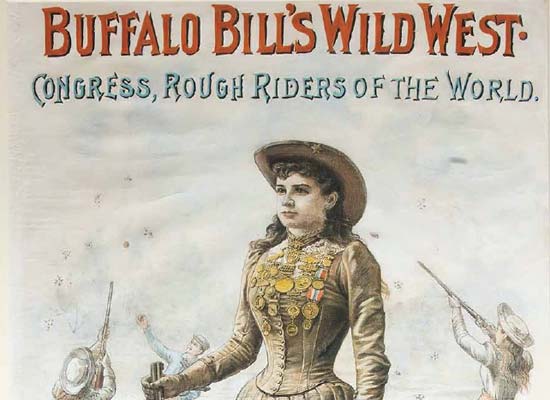 Annie Oakley's story seems so familiar to us that we almost take it for granted. Born Phoebe Ann Moses in 1860 in Darke County, Ohio, to a dirt poor Quaker family, she learned as a young girl to shoot an old muzzle-loader to help put food on the table. She was so good at it that she beat show shooter Frank Butler in an arranged match, married him, and rode her talent to stardom in Buffalo Bill's Wild West. By 1892 Annie Oakley was so famous that an article in Harper's Weekly introduced her by noting that she needed no introduction. She had come a long way in 32 years to be the toast of two continents.
Her marriage is no less storied. Frank was ten years older, an Irish immigrant who neither drank nor smoked. He shyly courted Annie by sending her poems and letters "signed" by his dog, George. Annie and Frank wed in either 1876 (according to Annie) or 1882 (so Frank said). A surviving marriage certificate suggests that Frank was right. Either way, theirs was a loving union that survived nearly half a century until their deaths less than three weeks apart in 1926. That Frank willingly took a supporting role as her manager and helpmeet makes their lives together seem even more romantic and modern.
Less than a decade after she died, the shooting star was the subject of a Hollywood biopic, RKOs' Annie Oakley starring Barbara Stanwyck, an inspired choice to portray Annie. In 1946, Ethel Merman created a brassy and boastful Annie on Broadway in Annie Get Your Gun with songs by Irving Berlin. The 1950 movie version with Betty Hutton brought the new Annie to an even wider audience. The stage and film Annies all had to choose to be something that they weren't in order to find love and get their man. Gail Davis's Annie Oakley in the Gene Autry television series that ran for three seasons in the mid-1950s didn't seem to need a man at all. The real Frank and Annie enjoyed a relationship of equals, of mutual respect, of a shared attention to their craft --- not very cinematic, but they kept their private lives so private that the fictionalizers had free rein to invent tensions and steer away from domesticity. But Broadway revivals and the continuing popularity of amateur productions of Annie Get Your Gun have kept the legend, however faulty, very much alive.
Probably the fact that they had no children of their own made the Butlers' ties to family even stronger, and they doted on their nieces and nephews. Annie's sisters welcomed Frank as a brother, and Annie's closeness to Frank's brother, William Butler, is eloquently revealed in the letters saved by Will and his family. The correspondence is poignant and sometimes tragic, but it is redeemed by the evidence of faith, of optimism, of generosity of spirit, of strength of character --- in short, of lives well-lived. To Will, Annie and Frank could open their souls and allow us, in a unique way, to get behind their public face.
Paul Fees' Professional Biography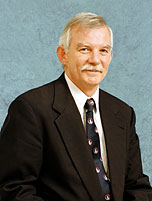 For this auction Heritage is grateful to have been able to tap into the tremendous knowledge and experience of Paul Fees, longtime curator at the Buffalo Bill Historical Center in Cody, Wyoming. Paul is widely recognized as the leading authority on Buffalo Bill and Annie Oakley, and has written the lot descriptions for all the Oakley/Butler family lots, as well as other significant related items in the sale. Paul's contribution has been invaluable in making this catalog not only a sales vehicle, but also an important reference work you will want to keep and enjoy for years to come.
Paul Fees is perhaps best known for his long association with the Buffalo Bill Historical Center in Cody, Wyoming. For twenty years, from 1981 - 2001, he served as Curator of History there. In that capacity he organized and developed the Buffalo Bill Museum Advisory Board and developed the funding initiatives and organized and supervised the redesign and reinstallation of the 16,000 square foot Museum. He was responsible for the history collections of the Buffalo Bill Historical Center, and created a total of twenty-one exhibitions, nine of which travelled across the country, and was the principal consultant on major exhibitions in England and Denmark.
From 1986 to 2001 Paul also carried the title of Senior Curator at the Buffalo Bill Historical Center. As such he supervised the Center's collections, library, educational and public programs, and photography collection. At times he also served as Acting Curator for the Cody Firearms Museum, the Plains Indian Museum, and the McCracken Research Library.
In 1983 and 1996 he produced and supervised full-scale Wild West Show historical reenactments. He also functioned as a consultant on numerous film and radio documentaries and as the author or co-author of a wide range of essays, catalogs, books, and book reviews on Western topics. Paul was also editor or contributing editor of a total of seven exhibition catalogs and eight books. He has served as a thesis advisor for graduate programs at the University of Wyoming and the University of New Mexico, and consulted on Western publications for the University Presses of six major institutions, as well as major publishers including Random House.
He has a bachelor's degree in History from Stanford, and earned his doctorate in American Civilization at Brown University.
Since leaving his post in Cody in 2001, he has been an active writer, editor, consultant, public speaker, and advocate for public policy, as well as offering appraisal and authentication services to collectors and institutions.